The new official Flying Eagle skates store is up and running!
Well take a look here: https://flyingeagleskates.eu/
After several months of work, the prestigious brand of skates and skating accessories Flying Eagle has decided to launch its new official online store.
In it, we can find its extensive catalog of skates, protections and skating accessories at the best price.
At the moment it is available in English and Spanish but they plan to expand the number of languages throughout the year.
We liked the appearance very much and we hope that it will help more and more people know the quality of the skates and products of this brand.
The store is, therefore, international and can send orders to the whole world, everything and that they want to concentrate on sales within Europe.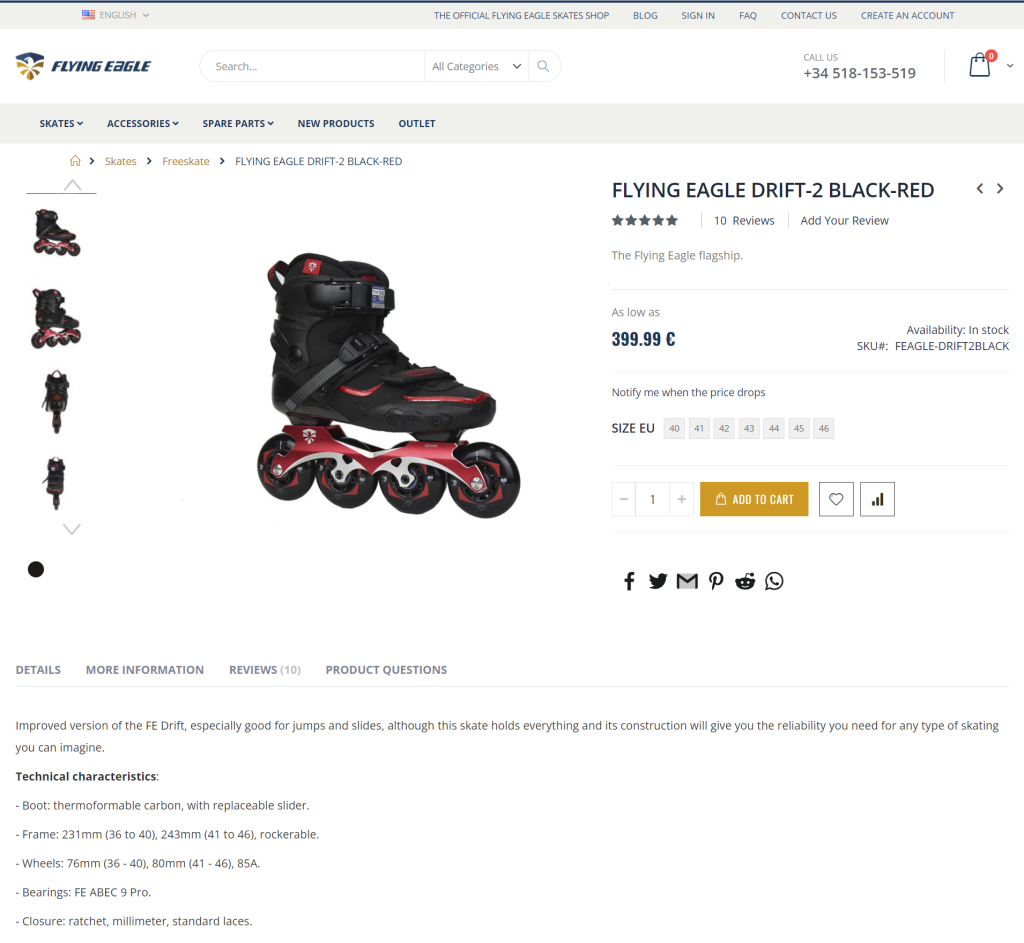 We invite you to visit it!!!